Ai Weiwei Biennal Visit
05 Haziran 2018 Salı 22:04 tarihinde yayınlandı

Harran University Faculty of Education, Department of Fine Arts Education Department of Painting Education, Department of Culture and Social Affairs Directorate of Metropolitan Municipality "4. They made a technical trip to the International Mardin Biennial.

Travel Coordinator Emine Teker, Mehmet Emin Hatipoğlu, Necla Tosmur and Mehmet Hakan Bitmez, 45 students were invited to the meeting with the audience in the theme "Beyond the Word" this year. International Biennial of Mardin ", students were visited many biennial venues such as" Mardin Museum and Training Workshops "," German Headquarters "," Virgin Mary's Church "," Yıldız Bath "," Carangozlar Kahvesi "," Sparkling Bazaar "and so on. In addition to the biennial venues, the exhibition "Ai Weiwei", an international Artist at the Mardin Sakıp Sabancı Museum, was visited and then visited the historical sites of Dara Antik City, which is called "Ephesus of Mesopotamia".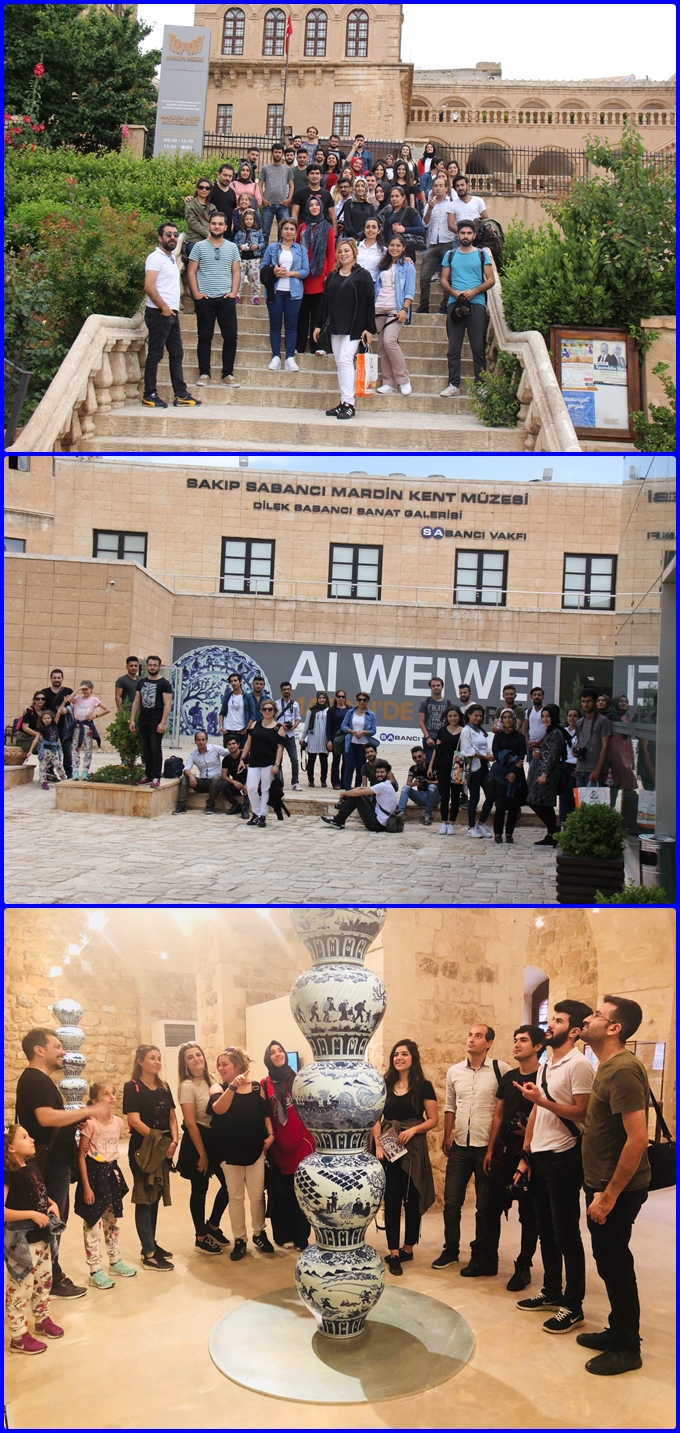 Diğer Haber Başlıkları